THANK YOU.
Your Passport Participant Submission has been sent.
PLEASE SUBMIT YOUR COMPANY LOGO BY UPLOADING FILE:
Your submission has been sent.
Now that you are a Passport Participant, Please upload your business logo below.​
SUMMER SAVINGS COUPON BOOKLET:
ACTIVE JUNE 1 - SEPTEMBER 30, 2019
ATTENTION FQBA MEMBERS:
SIGN UP NOW!
HOT DEALS FOR SUMMER BIZ
The French Quarter Business Association is committed to driving business to its members, especially during the traditionally slow season. The Marketing and Events Committee created this campaign to inspire New Orleanians and beyond to reconnect with the French Quarter by offering and promoting summer discounts. Sign up now!​
THE FRENCH QUARTER BUSINESS ASSOCIATION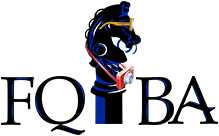 THE FRENCH QUARTER BUSINESS ASSOCIATION